Meetings
Updated 26th April 2022
QFA MONTHLY MEETINGS
QFA MONTHLY MEETING GUEST SPEAKERS FOR 2022
Monthly meetings: 2nd Monday of each month (except January, and yes we do meet on public holidays) 7.30pm – 9.30 ish Lines Open at 7pm. Times are Brisbane, AEST

When we have access to our venue we meet at Brisbane Theosophical Society Auditorium, 355 Wickham Terrace, Spring Hill. Meetings are Simulcast on line via Zoom. When we can't access our venue Meetings are online via Zoom BOOKINGS ESSENTIAL
MONDAY 9TH MAY 2022 HYBRID MEETING Live at 355 Wickham Terrace, Spring Hill AND simulcast on ZOOM
ZOOM REGISTRATION ESSENTIAL REGISTER HERE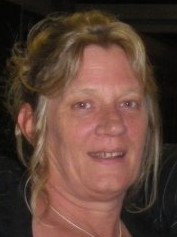 SHERRYNNE DALBY ASTROLOCALITY
Sherrynne Dalby (Dip Astrol FAA)(BBS Psychology)
Sherrynne Dalby has been a practising and teaching astrologer for close to 30 years. She also holds a Bachelor of Behavioural Studies (Psychology), to add another level to her work. Sherrynne enjoys research and digging deep beneath the surface of subjects. As the mother of 7, including a child with special needs, Sherrynne realised how useful astrology is in parenting which led to 'Star Parenting', published in 2009, and currently in rewrite. Her approach to astrology is that by bringing the heavens down to earth we have a practical and more useful application of astrology.
Local Space, Your Place in the World.
Location is so important but especially in terms of our own energy. We are born into an energy dictated by time and space. Local space charts show how that energy impacts on everything around us from how comfortable we are in our own home to where to plant the roses, a very personalised form of feng shui. In this lecture I will explain how a local space chart is drawn up from the birth chart and how to then apply this chart to enhance all areas of daily living.
---
NO MEETING IN JUNE 2022 (Due to the FAA Hybrid Conference)
---
MONDAY 11TH JULY 2022
JO-ANNE CARDOSI PLUTO IN AQUARIUS
---
MONDAY 8TH AUGUST 2022
BRIAN CLARK Astrology, Synchronicity and the Soul
Brian Clark is the creator of the Astro*Synthesis distance learning program which has been shaped from his experience as an astrological student and educator over the past 40+ years (www.astrosynthesis.com.au). He is the author of many student publications, as well as five recent books – Vocation: the Astrology of Career, Creativity and Calling, The Family Legacy,From the Moment We Met: the Astrology of Adult Relationships, Soul, Symbol and Imagination: The Artistry of Astrology and Astrological Time: Cycles of the Soul – Transits, Progressions and Returns . Brian has his MA in Classics and Archaeology from the University of Melbourne and has been honoured with lifetime membership from the state, national and professional astrological organizations in Australia.
Astrology, Synchronicity and the Soul
The simultaneity between an astrological transit and an outer event, the psychic parallelism between an aspect and a feeling state or the correspondence between an astrological signature and a personality type are all recurring experiences for astrologers. So much so that Carl Jung suggested astrology was 'an example of synchronicity on a grand scale'. We will explore synchronicity and astrology, the 'problem of synchronicity' as well as Jung's astrological experiment with synastry and synchronicity. Reflecting on synchronicity confirms astrology to be a creative nexus between symbolism and causality, widening our potentiality for psychic vision and sensibility.
---
MONDAY 12TH SEPTEMBER 2022
KIM AKINTA – ROY OWEN MEMORIAL LECTURE
---
MONDAY 10TH OCTOBER 2022
JEANNI MONKS
Esoteric Symbolism of the Angles to do with the question of existence (including transits and progressions to angles)
---
MONDAY 14TH NOVEMBER 2022
---
MONDAY 12TH DECEMBER 2022
AGM
MARILYN HILLIER The Origins and Rudolph and Commercialisation of Christmas
QFA SOLAR RETURN CHART
---
Our thanks to Sylvia Wilson, QFA Vice President (and FAA National Secretary) for the great job she does each year securing our speakers and arranging our speaker program.