Next Meeting
---
NEXT MEETING
When access is available meetings are live at the Brisbane Theosophical Society Auditorium, 355 Wickham Terrace, Spring Hill and simultaneously broadcast via Zoom.  If access to our venue is not available, meetings are conducted via Zoom
Monday 9th May 2022

HYBRID MEETING – LIVE at 355 Wickham Terrace, Spring hill. Simulcast on Zoom.
ZOOM REGISTRATION ESSENTIAL   REGISTER HERE
2022 Financial QFA/FAA members $10,   2022 pensioner members $7.50,   non-financial members/guests $15,   pensioner non-members/guests $10.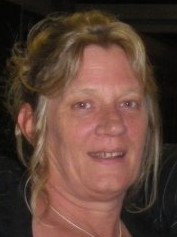 SHERRYNNE DALBY – ASTROLOCALITY
Sherrynne Dalby (Dip Astrol FAA)(BBS Psychology)

Sherrynne Dalby has been a practising and teaching astrologer for close to 30 years. She also holds a Bachelor of Behavioural Studies (Psychology), to add another level to her work. Sherrynne enjoys research and digging deep beneath the surface of subjects. As the mother of 7, including a child with special needs, Sherrynne realised how useful astrology is in parenting which led to 'Star Parenting', published in 2009, and currently in rewrite. Her approach to astrology is that by bringing the heavens down to earth we have a practical and more useful application of astrology.
Local Space, Your Place in the World.
Location is so important but especially in terms of our own energy. We are born into an energy dictated by time and space. Local space charts show how that energy impacts on everything around us from how comfortable we are in our own home to where to plant the roses, a very personalised form of feng shui. In this lecture I will explain how a local space chart is drawn up from the birth chart and how to then apply this chart to enhance all areas of daily living.
---
Updated 18th April 2022